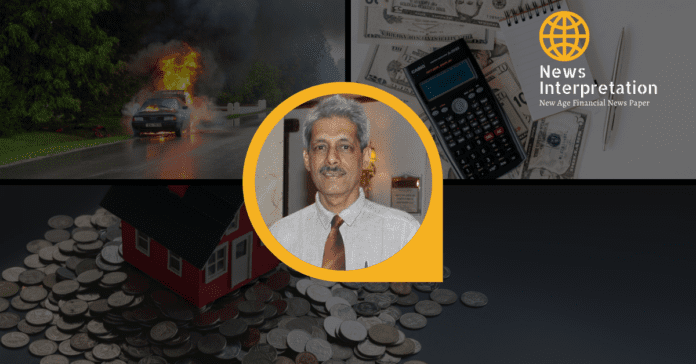 "When world's largest re-insurer sitting in Munich informs the claims manager in middle- east that if "Bhatawadekar" is handling the claim they have no questions or a risk manager/underwriter sitting in Zurich appoints you for inspection of Russian Nuclear power plant under construction, one has probably acquired the highest certification as a company may aspire for.  I don't think any other loss adjusting firm in India can say this about themselves," Milind Bhatawadekar spoke to Mohit Kumar, Editor of Newsinterpretation in an exclusive interview.
Milind Bhatawadekar is the Managing Director of Bhatawadekar Insurance Surveyors and Loss Assessors, India's first engineering loss adjusters. The company started its export of services in the year 1961. Journey of the company began in 50's.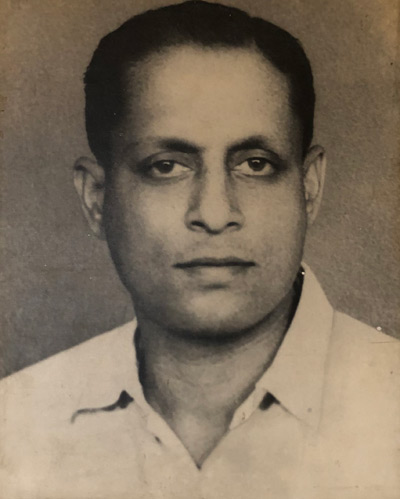 In 1954, facing a claim for breakdown of a diesel engine insurers were looking for engineers exposed to diesel engines. The mantle of assessing that loss fell upon late Shri H.T Bhatawadekar. Under the second generation of the founder, Bhatawadekar has grown in reputation and reach. The company worked in approximately 40 nations for either loss adjustment or risk inspection jobs. Milind explains the cases he resolved in his tenure as the Managing Director of the company.
How Insurance company saved millions ?
"Many cases are close to my heart", Milind Explains.
"If not for the size but complexity. One which stands out in memory was on a large power plant. There was a cover for Advance Loss Profit and claim was lodged under that policy. Delay in commissioning of the project was expected to be 22 days costing Rs.380.00 Crores. One month after (another) loss adjuster was already appointed and had mentioned that there was no case for a claim, we were appointed on goading of the Insured, who after many meetings and discussions could convince insurer's executives that a review was warranted, Milnd explains the case.
"On being appointed and after visiting the site, we quickly realized that the loss was not only genuine and tenable, but as lodged- the claim was very large. It was in excess of Rs.425.00 Crores in 2010- including the cost of the damaged plant.
Our team quickly identified the bottlenecks, areas of concern and there were many and possible solutions.
We briefed (PSU) Insurer's executives- who wanted us to take decisions & solve the problems to minimize the loss, but not keep them in loop- as the Public Sector Insurers cannot decide anything fast – their systems being built that way.
The need of the hour was to take fast decisions, as if the consignments weighing approximately 750 Tons, were not shipped from China with 2 months, then there were bound to be delays as in India the road on which these consignments had to travel would have gone under water in monsoon.
My colleague was in China supplier's premises offered incentives to Chinese suppliers without permission from insurers, he explained me difficulties of hiring the airplane – (world's largest and one of the only two such planes in the world) for air-freighting. Without consulting Insurers, I asked him to hire it for a continuous time charter (instead of individual voyage) committing Insurer's Rs.28.00 Crores. He did so promptly.
7 consignments were transported in time, installed in time and damaged m/c was commissioned with just 122 days delay. This saved Rs.280.00 Crores for insurers. When I presented this case study to IMIA ( International Association of Engineering Insurers) our international profile went up man notches." Milind elaborates with passion.
Insurance Survey on Foreign Shores
Again there are many- from the windmills installed in USA and insured by a Danish (Denmark based) Insurer, to claims in Copper mines and Coal mines in Australia and Paper plant in Kota Kinabalu in Malaysia to Cement plant in Kenya, transmission lines in Sudan to offshore gas processing plant in Mussandam in Oman, very large flood losses (in excess of US $ 800.00 Million) in history's worst floods in Thailand one can cite many.
Milind feels that all cases are dear to one's heart- as these cases expose you to different cultures.
One which stands out is the case in Turkey. A large gear box was damaged and a Business Interruption claim ~ Euro 2.00 Million was lodged. Supply was from a reputed German firm whose top executives had certified the cause of damage to gear box and that had confirmed the admissibility of the loss. After local loss adjuster (branch of world's biggest and best known loss adjusting firm) having certified the claim and its admissibility, re-insurers sought our opinion. By analyzing the way claim was presented, knowing typical German practices in in submission of documents/reports as well as the time any German supplier takes for specialized products, we immediately sensed that something was amiss. We dug deeper, visited the German supplier's Bavarian plant, discussed the issues and could get confirmation that entire supply was given free of cost and all the certificates were issued only to ensure that the business interruption claim could be passed for the downtime of replacement of the damaged parts. Knowing finer nuances and being sensitive to many trends and behavioral patterns we could get the liability reduced to NIL from Euro $ 2.00 Million. It's a fact that one is handling India's largest loss in excess of Rs.1,200.00 Crores doesn't give as much satisfaction as these relatively smaller cases," Milind explains.
Conclusion
Presently Milind Bhatwadekar is on the committee formed by the regulator (IRDAI) for bringing the profession to a better managed and self-regulated body. A lot needs to be done for that.
He see a lot of unwarranted and wrong practices being followed in the profession – precedence being the justification of these wrong practices having continued. "Utmost good faith" which is the foundation of an insurance contract- is expected to be shown only by the Insured but not by the insurers and hence the surveyors. Image and credibility of both the insurers and the loss adjuster is probably all time low.
He strongly believes that this needs to change.