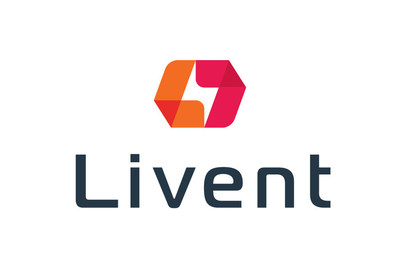 On 13 Dec 2019, Livent Corporation (NYSE: LTHM) spotted trading -47.49% off 52-week high price. On the other end, the stock has been noted 59.75% away from the low price over the last 52-weeks. The stock changed -2.01% to recent value of $8.77. The stock transacted 1892752 shares during most recent day however it has an average volume of 1902.2K shares. The company has 146M of outstanding shares and 145.21M shares were floated in the market.
Livent Corporation (LTHM) recently stated results for the third quarter of 2019.
Adjusted EBITDA and adjusted earnings per share were both in-line with the previous quarter and guidance ranges, reflecting favorable product / consumer mix and lower costs from sourcing third-party carbonate. Revenue for the third quarter was below previous guidance Because of lower carbonate revenues.
In addition to reporting third quarter results, Livent is announcing a memorandum of understanding for a multi-year supply contract with LG for lithium hydroxide starting in 2020.  Under this arrangement, Livent would be committed to supply important volumes of various specifications of lithium hydroxide to LG for multiple battery applications.
"We are happy to partner with LG, a respected leader in the global battery industry, to ensure that their rapidly growing needs for the highest quality lithium hydroxide are met," stated Paul Graves, president and chief executive officer of Livent.  "We have a long history of being a leading provider of lithium hydroxide for demanding battery applications.  Multi-year, multi-application joint ventures are core to our strategy of remaining the lithium supply partner of choice in a rapidly growing and evolving market."
Guidance and Outlook (1)
Livent has revised its fourth quarter and full-year 2019 guidance to align with its decision to carry up to 4,000 metric tons of hydroxide inventory into 2020 in order to meet higher consumer commitments.
Livent expects fourth quarter 2019 revenue to be in the range of $90M to $100M.  Fourth quarter 2019 Adjusted EBITDA and adjusted earnings per share are projected to range from $21M to $26M and 8 cents to 11 cents per diluted share, respectively.  For the full-year 2019, Livent expects revenue to be in the range of $400M to $410M, Adjusted EBITDA to be in the range of $105M to $110M and adjusted earnings per share to be in the range of 44 cents to 47 cents per diluted share.
"In 2020 we expect hydroxide sales volumes for Livent of up to 26,000 metrics tons, with the majority going into multiple battery applications across multiple regions.  Our differentiated product and technology portfolio, our expanding set of consumer relationships and the strength of our balance sheet provide Livent with the flexibility to continue to execute on our long-term planned priorities and grow with our consumers," Graves concluded.
Its earnings per share (EPS) expected to touch remained 132.80% for this year while earning per share for the next 5-years is expected to reach at 2.64%. LTHM has a gross margin of 33.70% and an operating margin of 20.20% while its profit margin remained 17.80% for the last 12 months. According to the most recent quarter its current ratio was 2.8 that represents company's ability to meet its current financial obligations. The price moved ahead of 10.90% from the mean of 20 days, 17.78% from mean of 50 days SMA and performed 6.40% from mean of 200 days price. Company's performance for the week was 8.94%, 16.62% for month and YTD performance remained -36.45%.