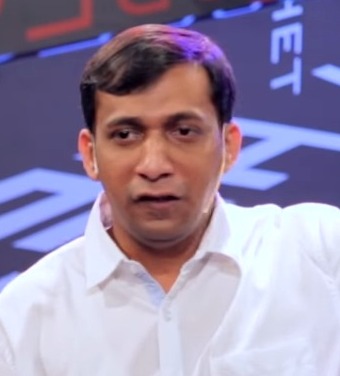 "Aseem is a group of nationwide volunteers, looking to change the lives of citizens in border areas. Any individual looking to contribute can become the member of social initiative; and reaching to all those who are in need. We would like to be recognized as messengers, or enablers for friendship and development", said Sarang Gosavi in an interview with News Interpretation.
"One important fact that separates Aseem from other social enterprises is that all our volunteers are actually working here voluntarily. They have their day jobs, or college. Those who are economically self-dependent, contribute monetarily to our funds as well. A part of salary of every working volunteer is earmarked for the project of their choice. The expenses for travelling to the project sites are also borne by these volunteers. I feel that this gives them the sense of ownership and accountability" add Gosavi further.
Sarang Gosavi, founder of Aseem Foundation explained different concepts in social entrepreneurship in an interview with News Interpretation.
Where did you get the inspiration to work for Kashmir ?
Well, this is a story you might hear in almost all my public interactions – and yet I'm happy to tell it again when somebody asks! It so happened that I attended a program where Lt. Gen. (Now Retd.) V G Patankar was the chief guest. At that time, he was the Corps commander of the Chinar Corps – The brigade in Srinagar. In his speech to the attendees, he told us all that the situation in Kashmir valley is indeed very critical, and young generation has a responsibility to make it better. His message was that those willing should travel to Kashmir, see it for themselves, and take part in whatever activities they deemed could bring in positivity.
At the same time, there were many negative news regarding Jammu & Kashmir in the press as well – including an attack on the state assembly house. And I was naturally curious to go there and see it for myself, as Patankar sir had requested. And on the pretext of going to Goa, I finally went to Jammu. There started a journey that is continuously going on till this moment!
How do you get involved with the Kashmir related issues through Aseem ? 
We had no set structure in early days. We felt that we should solve whatever issues the people in our areas of work faced, and we felt that this would make their lives simpler, and the bond of friendship between us stronger. We have always believed that work should not be done for our satisfaction but for the sake of satisfying the local needs. So, some problem is identified by the ground level volunteers, and then all of us scratch our brains to find some easy way to implement solution for that issue. For example, in the early days of 2000s, it was a novelty to know computers, and a rare feat to actually know how to operate computers. Internet was slowly building up, and we sensed that we could solve two issues – communication and computer literacy – with one answer. We started computer centres for the local youth. We even started some at school level. This helped them learn computers at a very young age, and the computer literacy went a long way not just in one dimension, but in many. It boosted their confidence, it made them better people, it enhanced their outlook towards the world (internet played a big part, of course).
Which issues typically you address through your NGO?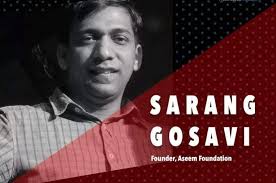 Over the years, we have divided our work into primarily three focus areas. Education, Entrepreneurship and Awareness. Abhilasha – Career guidance for school students is our longest running project – We have conducted over 100 formal sessions (and many informal interactions), which reached to at least few thousand students in border states. Our latest projects include Social Entrepreneurship model for handloom textile workers in Assam, new varieties of bakery products for youth in Jammu and Kashmir, a science park and skygazing activities in Leh, and most recently, Water ATMs in the Ladakh region.
How will water ATM help in resolving the Kashmir Issue ?
Well, the concept is simple. We will build water ATMs – dispensers which would give out water when you turn the prayer wheel-like actuator – at various key places in Ladakh region, so that we can reduce the number of people using plastic or disposable water bottles, and effectively reduce the unnecessary man-made strain on Leh-Ladakh-Kargil's natural beauty.
We had been conducting various initiatives that included our volunteers and acquaintances travelling to Leh-Ladakh for project work, tourism or personal visits. During the debriefing, we noted that almost all those who had come back experienced that the natural beauty of the region is being overshadowed by irresponsible behavior of tourists, and the increasing number of tourists each year was not going to make it better.
We thought on two fronts – Generating awareness in the enthusiasts travelling to Ladakh, and then actually giving them solutions, which could help reduce the pollution. Of all the debris generated there, most volume is consumed by water bottles, and so we decided to give a better and eco-friendly solution. We know that Water-ATM alone isn't enough to remedy the degradation caused by irresponsible human presence in that region. But it is surely a good point to start with!
How do you effectively use crowd funding for supporting your initiatives ?
As I have said earlier, it starts from the inside. All volunteers responsible for a particular projects re also given a target to generate funds for their work. They contribute from their salaries.
We are also helped by many kind NGOs and individuals with in-kind donations, or small donations for particular purposes. For example, we carried out a drive to donate Rs. 500 per contributor for a friendly cricket match between Uri and Pune, and the Uri players' Pune tour expenses. It was quite successful. The tour expense was partially recovered, and we could reach many contacts who actually helped us plan activities for this tour via the donation drive.
The science park that I mentioned before, has an off-grid solar power enough to run few computers and tube-lights. The contribution for this solar system was generated from a video our well-wisher posted on Facebook , in which all viewers were requested to donate Rs. 50 towards the fitment of solar panels. I am happy to share that we could gather around Rs.10,000 from this drive alone. Not to mention, solar panels were immediately ordered and installed on site!
Where do you see Aseem five years down the line ?
Our motto 'Development through Friendship' clearly states our intent to make friends and bring about positive, constructive developments in border areas. We would like to see ourselves as a pathfinder for the border areas empowering the local population for a sustainable development through strong human relations.