The Vodafone Idea stock gained about 35 per cent intra-day on reports that search engine giant Google is in talks to pick up a 5 per cent stake in the company. The stock ended the day with gains of 12.7 per cent even as the Vodafone Idea management indicated that "there is no such proposal as reported by the media that is being considered at the Board".
The reports of an investment in Vodafone Idea comes amidst a flurry of fund raising by its larger peers Reliance Jio (Jio Platforms) and Bharti Airtel. While Reliance Industries' subsidiary Jio Platforms raised Rs 78,562 crore by selling a 17.12 per cent stake to a clutch of investors over the past month, Bharti Airtel raised $2.8 billion (Rs 21,500 crore) earlier this year through a qualified institutional placement and foreign currency convertible bonds. Vodafone Idea which is struggling the most among the trio of private telcos has been struggling to get badly needed cash.
The Future was fragile until a few months ago. But, believe it or not, CoronaVirus and the National Lock-down has done some good for Vodafone Idea.
A few months ago, what seemed an inevitable bankruptcy, may now seem as a possible resurgence.
The fate of Vodafone Idea changed over the past few months due to the following reasons:
Google Interest: On 28th May, there were several reports stating that Google showed interest in picking up a 5% stake in the company. Given Google's credibility, this seemed like a serious offer, though in the evening Vodafone-Idea said the board is not considering any such proposal. Google, usually, does not throw around money without doing its necessary due-diligence.
Lock-down: A nationwide lock-down meant most people would be at home, needing their mobile phones and the internet extensively. Could you imagine the lockdown without using your internet connection? I'm sure almost all would say no. This benefited all major players, i.e. Bharti Airtel, Reliance Jio and Vodafone Idea. All three of whose stocks have done fairly better than Nifty.
The stock has more than doubled in the past few months.
Telecom sector is ailing sector in India. A ten year old tussle with the government has now become crucial for existence of the telecom companies.
While the deal is yet to be consummated, the news of fundraising is incrementally positive for the company. Analysts highlight the valuation difference between Reliance Jio, Bharti Airtel and Vodafone. "After the recent deal, Jio Platforms has an equity valuation of Rs 4.9 lakh crore, while Airtel's market capitalisation is at Rs 3.01 lakh crores. Vodafone Idea, which is a major competitor to both in its key leadership circles, in comparison is valued at just under Rs 19,000 crore.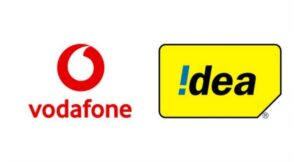 Even if they receive the investment from Google, their debt problems and the deferred spectrum fees will not have any major impact. However, if the company is successful in divesting its stake in Indus towers, then certainly they can make a difference.