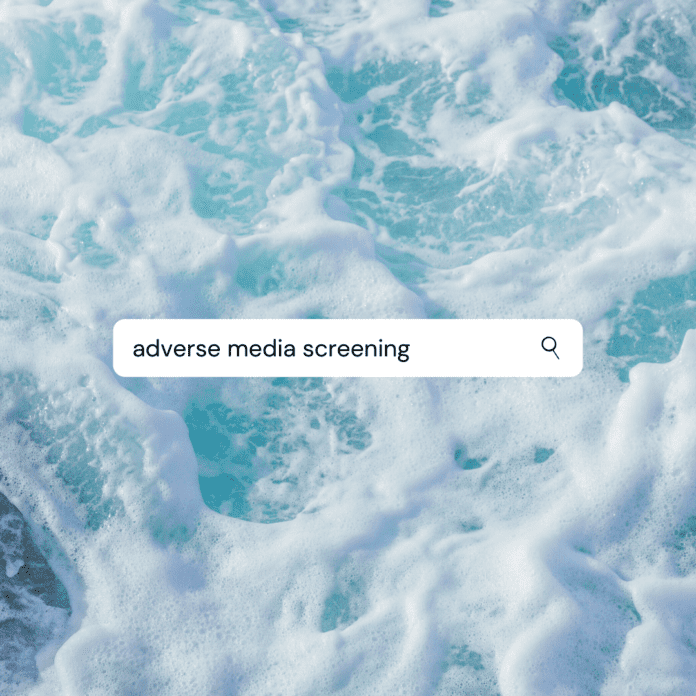 Adverse media screening in AML is the process in which the banks and other financial institutions globally, use a software application to search for any sort of bad information or negative news against a person or a customer who has come to open his/her account in the bank.
Adverse media screening scans the name of the person or the organization against the negative news from the data sources available on internet and third-party data sources. These people are known as Politically Exposed Persons (PEP) and their names feature in various PEP and Sanctions lists across the world. This screening is a very essential part of the KYC and EDD process for banks and other financial institutions.
In India,

Riskpro

is one of the providers of the information on the Politically Exposed Persons. This is probably the only dedicated database of PEPs with the unique identifiers. The politicians which are not featured in any media or news are also classified in this database.
Politically Exposed Persons are more likely to be involved in criminal or negative activities and therefore it requires extremely detailed and in depth risk assessment before banks or financial institutions think of associating with them or indulge in business with them. The main intention to carry out an in-depth adverse media check is to find out if the customer has any connection with any sort of crime, money laundering, financial crime and fraud, terrorist funding activities, drug trafficking, human trafficking etc.
Adverse media sources include database of various lists such as Sanctions and Watch lists, PEP Lists, Interpol most wanted persons list, traditional news sources such a newspaper, magazines, radio, TV etc., database of International organizations, information available on sources such a social Media, articles, blogs, websites that publish corruption and fraud related cases, government lists showing criminal records etc.
Now the issue is that huge amount of data is available online and it increases with each passing day. It becomes difficult for the compliance team in the financial institution to find the relevant content from all these cluttered sources as they have to check whether the individual named in these lists is actually the individual they are looking for. Sometimes, it becomes difficult for them to categorize the customers into-low, medium and high risk. This process is manual, takes a lot of time and the financial institution has to bear a lot of costs.
In order to reduce the complexity of the risk assessment process, all financial institutions should focus on accurate screening and scrutinizing the watch list. Their systems must have an updated PEP and Sanctions list, with comprehensive data and robust analytics. These lists should be updated and screened on Real-Time, so that FIs can improve their operational efficiencies and reduce the generation of large number of risk alerts at the system level itself. This can be achieved by capturing data in a more organized way and using proper matching algorithms case by case. Financial Institutions can also opt for Artificial Intelligence and Machine Learning technologies.