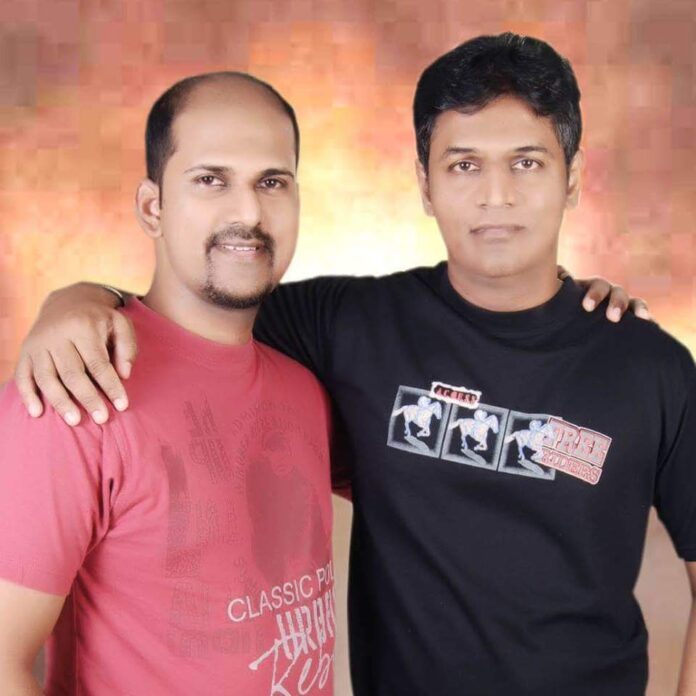 Please tell us something about yourself.
Linovz Music Classes is founded by two professional individuals, my brother Liston Vaz and myself Norton Vaz, who have a passion for teaching music to all age groups.
With an immense experience of over 30 years of successful music teaching, we have evolved as one of the finest educators and started teaching at an office space. Finally, a proper studio cum office place to teach. You will learn how to play musical instruments like the Harmonica, Synthesizer keyboard, Piano basics, Flute, Bass Guitar, Acoustic Guitar, Djembe, Cajon and Drums. Our training methods are unique and best suited to every student's caliber of understanding music language.
Let us know about your passion and why did you choose this field? Please tell us more about your journey.
We come from a musical goan family background. We got deeper into music from a very young age and all this has flown down from our great grandfather, a violinist and my father, a harmonica player. My mother loved singing and used to sing in the church choir. So, it's in our blood and music has always and will continue to be our passion.
My brother initially in his school days started learning to play the guitar and as years         passed by, we moved to Andheri from Marine lines. There he started to play in the church choir and was also a keyboardist, flautist and vocalist in a local western band. Soon I joined him in the church choir when I was 12 years old. Prior to that, I started my musical journey at the age of 2 playing the melodica. But actual training of mine started at the age of 5 with the guitar being my 1st instrument. My brother was my teacher. Today we are living our dreams as renowned music educators. Music brings peace, joy, love, happiness and healing to all.
Who are your role models?
Well, to be honest, I grew up observing my brother. He is a wonderful teacher with great musical skills, knowledge and performer too.
What inspires you?
For the most part, music is personal. Personal experiences tend to influence and inspire a lot of music. In my case Creativity and Innovation are the two strong reasons that inspire me to do lot of experiment with music.
What's your most memorable experience?
Performing at school annual day when i was in 9th grade. I played the guitar with one string broken and to my luck, the song fitted in well to the exact notes on the chords. My first solo performance in front of a huge audience. It turned out to be a stunning performance with great appreciation from the audience, chief guests, principal and my teachers.
What's your greatest fear?
Digital music is the new era for the present young generation where actual skills are dying. They prefer the press of a button and an entire melody patch can be played. No hardwork. "Live music is fading"
Looking back, what's one thing you wish you understood better before you ever got started?
That I had the talent of teaching music to others. I didn't realize my own skills and knowledge were top notch.
What are the success strategies/secrets that helped you in your journey?
Effective planning, consistency, hard work, persistence and patience are the things that have really kept me going ahead, visualizing future. I refused to just settle for life and circumstances as they are when I knew I wanted better.
What keeps you going when things get tough?
Faith in God and endurance. I'm never in my bad situations alone I look up to my family and relationships with near & dear ones. My strength comes from my family and every trouble times, I have ever encountered, has been much easier to overcome with their support.
How can people/clients connect with you?
Google, facebook, instagram (Linovz Music Classes)
What's the biggest factor that has helped you be successful?
"The power of Prayer" Also analyzing the fact that positive personality traits can be learned, built and reinforced over time. Self-regulation, passion, empathy, openness to experience are some of the factors that helped me being successful.
Any message for our readers…
Don't limit yourself. All our dreams can come true if you pursue them. Never give up. We can achieve everything through our Almighty creator.