With a legacy of over 28 years, Precision Camshafts was started in Solapur, a small town in Maharashtra by Yatin Shah in 1992. Today, the company is one of the largest Camshaft manufacturers in the world with more than 70% market share in India and about 10% global market share in passenger vehicle segment.
In an interaction with Newsinterpretation, Yatin's son Karan Shah, the company's Director and second-generation entrepreneur, tells us how he fueled the in-organic growth of the company. His strong business acumen even during those hardships, helped the company to expand the company's product offerings and geographic footprint.
My job involves bringing in new customers, retaining and growing business with current customers, leading mergers and acquisitions, leading new projects, developing new products, spearheading new technology drives, meeting investors and stakeholders, building a strong management team, and working aggressively on our growth strategy to diversify the business portfolio, Says Karan Shah.
Its not easy to go global, it requires wisdom, vision and global exposure. Yatin Shah is the son of soil. He established the company from ashes and took it to bourses. Yatin always had global dreams. He went to China and Brazil to expand, but company was strategically positioned to grow in a structured manner when Karan Shah was inducted to the board. Karan studied in the United States and had the different perspective to look at the engineering business.
After finishing my Mechanical Engineering at Purdue University and working in several leading automotive companies such as TI Automotive and Cummins Inc in manufacturing or engineering roles, I got my MBA at Harvard Business School. Post this, I had the opportunity to work at some companies in the US but I chose to do a small stint at an investment bank in Germany before returning to PCL.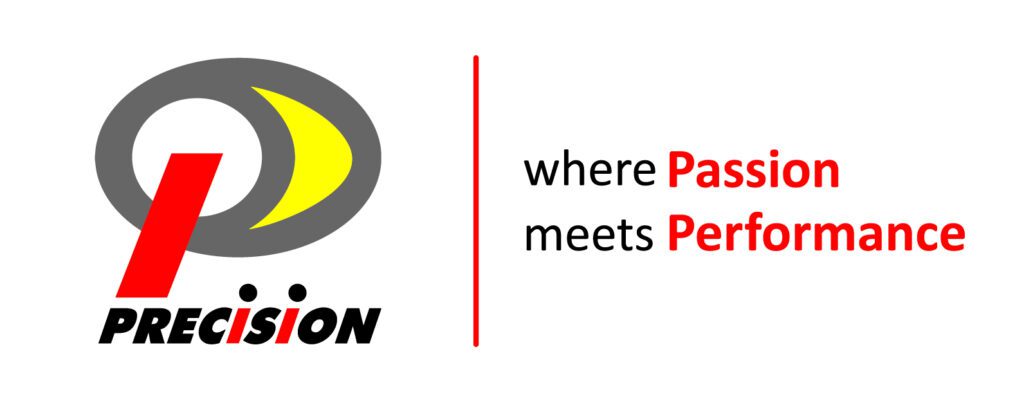 Karan Shah decided to come back post MBA because PCL was at a major turning point at that time. The company had recently listed on the stock exchanges and was poised for huge expansion organically and had already started considering growth by acquisitions. This was the perfect time to enter and be a part of some major milestones in the history of the company. In last three years Precision Camshafts Limited completed three acquisitions. Out of the three two were based out of Europe. According to the stock market filings, Precision completed the acquisition of the residual stakes in the foreign subsidiaries in July 2020.
Karan says, I have led PCL's inorganic growth strategy and we have successfully acquired three companies. MEMCO (India) and MFT (Germany) have not only expanded our geographical footprint but also diversified our product range and customer list. In addition to camshafts, the Precision Group is now a leading supplier of critical injector components, balancer shafts, and other niche prismatic parts. We have also acquired EMOSS in the Netherlands – a complete end-to-end solution provider of electric drive lines for commercial vehicles. This marks our entry into the Electrical Vehicle space, which allows us to hedge the risk of electrification of vehicles in the long term.
He turned the pandemic disaster into an opportunity for the company. The whole auto sector struggled due to the pandemic, this reduced the valuations significantly and Karan took this opportunity to own 100% of all foreign subsidiaries.
In the short term, I am working on integrating our latest acquisitions into the PCL group, introducing new products into our existing setup, establishing new systems in our operations to make it less human-dependent and more digitized, and creating the next line of leadership for the company that can take it forward for the next 15-20 years. I see our company being a leading global precision engineering company in the next five to seven years and this journey will involve growth of all our group companies and further acquisitions to take PCL to the next level. With the ever-changing industry that we operate in, I look forward to the new challenges along this journey.
Karan Shah remembers interesting incidence at the time of his admission in Harvard. He was only 23 when he applied to HBS with 1.5 years of work experience. Typically, this is not enough to land-up in HBS. However, the admissions committee was impressed with the background of PCL and more importantly with his vision of taking Precision to new highs in next five years.
Education plays a key role in their journey. International exposure widens the vision of the entrepreneurs. Karan Shah, though stayed in the United States for a long time, was always convinced that he wants to go back.
After living in the US for 10 years, it was certainly a big change coming back to India. Adjusting to being back at home and also the different work culture took some time. However, I must give 100% credit to my family who has been very supportive in this move. In fact, the work culture at PCL is not so different than what I have experienced in the past in the US – system and process driven, extremely customer-centric, conservative on finances and utmost discipline and housekeeping in plants. This made the transition smoother for sure, Karan says.
On the way to become the conglomerates, companies expand horizontally, vertically and then exponentially. Precision's acquisition of MEMCO was the first step towards horizontal growth. Later, Precision Camshafts acquired MFT, which was a horizontal growth in the international markets. But EMOSS helped the company, to grow vertically. Electric Mobility is all about technology, acquisition of EMOSS is an indicator that Precision is looking to enter into the technology space.
In addition to my work at PCL, my wife Mayura and I have founded a luxury fashion startup M A Y U. Mayura discovered a rare kind of leather that is up-cycled from fish skin that would otherwise be discarded at a fish processing unit. The exotic and luxurious look and feel of the leather, along with the fact that it is sustainable and eco-friendly, immediately struck a chord with her, and the idea to create a luxury brand was born! After two years of research and hard work, we officially launched MAYU in late 2018. Fashion and design have always been a passion for Mayura, who is also a mechanical engineer. With no design background, she has integrated her love of design, engineering, travel, and sustainability all into MAYU. We're really excited to see where this venture goes!
My wife is the heart and brains behind MAYU, as she oversees the design, sourcing, manufacturing, public relations, sales, and the retail parts of the business. I help her with MAYU's financials, commercials, fund raising, etc.
Entrepreneurship tends to attract people with unique minds and strong personalities, and that can make for a lot of interesting stories. Working as a promoter of a family business means that you get to wear all the hats! This gives me tremendous opportunity to learn as the business grows. Outlining the overall trajectory of the business, creating long- and short-term goals, and leading a committed team are just some of the perks of being part of a family business.
I would highly recommend anyone joining the family business to
1) be qualified to hold a position in the organization (this is something that my mother always told me), and
2) work outside the family business for at least a few years. Working outside of your comfort zone with a 'real' boss who is not a family member is an experience that I benefited greatly from. The 'outside' job can help bring in a professional mindset into a family business. Once you have entered the family business, it is important that you clearly understand your role in the organization and have a clear separation of responsibilities from other family members. However, at the end of the day, there needs to be only one person to 'captain the ship,' as my father always says. There can't be multiple people making decisions that conflict with each other
Passion is probably one of the most important trait of a successful entrepreneur. They genuinely love doing their job. Entrepreneurs are willing to put in those extra hours to make the business succeed because there is a joy their business gives. This joy goes beyond the money. Karan Shah is passionate but he considers himself as fortunate.
Working with members of the family can be the best or the most challenging part of work.
Luckily for me, both my mother and father are great bosses to work for, and we share a very good working relationship! All of our roles are clearly defined and separated, wherein we don't step on each other's toes but still steer the ship together! I must give all the credit to my father, who has created a brilliant team around him that allows us to function very professionally. My father has always made an intense effort to ensure structured governance of the company and also that there is no nepotism or family conflict intersecting with business. These can be the biggest challenges of a family business.
As entrepreneurs, we tend to always have a full plate and feel that we can take on any task. In reality, if we keep adding to the already-full plate it is eventually going to collapse and create a mess. Karan learned a lot from his father Yatin Shah.
I have learnt from my Dad that we should not be afraid to delegate tasks to an experienced member of your company that has the ability to get tasks completed. Only when your team is empowered can you as the promoter focus on the growth and strategic course of the company.