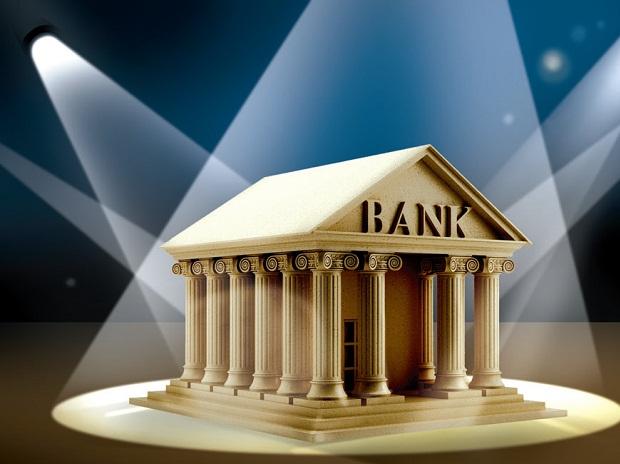 The Indian economy relies heavily on banks. The raw substance is money. As a result, the financial industry is the most vulnerable to fraud. Banking fraud has become more prevalent in India. The banking sector in India has seen a variety of scams, ranging from technology frauds to classic loan mortgage frauds.
It is described as an unethical or criminal act committed by an individual or group to illegally obtain property or money from a bank. It covers everything from simple check fraud to credit card skimmer.  This also includes the employment of possibly illegal methods to get money, assets, or other assets held by a financial institution. Posing as a bank or financial institution also refers to a way of obtaining funds from depositors and other legitimate sources.
In India, banks are safe houses where people keep their hard-earned money. They assume that it will be safe there. But in the past few years, these so-called safe houses are financially robbed (Fraud or scam) by big businessmen, evil corporates, corrupted politicians (including their family or relatives), etc.
History of Bank Fraud
Financial scams like PNB Scam by Nirav Modi, Bank fraud by Vijay Mallya, Rotomac Pen scam, etc. have shaken the entire banking as well as the judicial system. Due to these scams, the common people of the country suffer the most as their hard-earned money gets vanished from the most trusted financial institutions of our country. Due to negligence of banks and lenient monitoring by various responsible bodies of our country common people lost everything in such financial scams.
There are several instances of fraudulent acts occurring at banks regularly that go unnoticed and inconspicuous. The most direct impact of fraud is monetary loss and damage to the bank's reputation and goodwill. Serious errors and misapplication that result in fraud will undoubtedly call into question the tenability and usability of the institution's secure technological capabilities and its traditional manner of security.
Fraudulent behavior will also undermine the profitability and overall efficiency of banking services. It can corrode productivity and harm investor interest, resulting in an unexpected increase in the bank's operational and capital risk.
In recent years, there has been a significant increase in Financial Crimes in the Banking Sector in India. The increase in the number of banking frauds over the years has been negligible when compared to the increase in the value of banking frauds, which is rapidly expanding. Even though banking frauds have frequently been viewed as one of the expenses of doing business in India since liberalization, their frequency is on the rise. So We need some certified experts who can detect and investigate such bank frauds and protect common people's money.
Bank Fraud Scenario in India
In India, forensic accounting is still in its infancy, making it challenging to locate and retain forensic accounting resources. The failure of banks and non – banking finance organizations has resulted in a financial system crisis, and the demand for market intelligence has never been greater. The Certified Bank Forensic Accountant (CBFA) program was established in 2006 to fulfill the country's growing demand for forensic accountants.
For unclear reasons, banks are reticent to employ outside parties to prevent, identify, and investigate fraud. They have more faith in their internal audit teams to investigate fraud. The Certified Bank Forensic Accountant program is the solution to this problem. Furthermore, Riskpro Learning provides an instructional training program.
Bank Fraud Certification
One of the best certification courses which will allow you to identify and investigate Bank fraud is Certified Bank Forensic Accountant (CBFA) Course.
One of the oldest certification courses dealing with banking fraud is Certified Bank Forensic Accountant. This course is based on real-life fraud investigations. This course began in 2006.
CBFA is a certification course that is based on real-life case studies and discussions about banking fraud. Bank Forensic Accounting helps to empower the vigilance departments of banks. This is the first program of its kind.
Cooperative bank failures have raised awareness. The Reserve Bank of India now regulates cooperative banks. Accounting and financial professionals must learn to recognize and respond to indicators of weak corporate governance, mismanagement, fraud, and other unethical activity.
A Certified Bank Forensic Accountant (CBFA) is a banker, bank audit specialist, or consultant who has received training to become an expert in the field of forensic accounting in the banking industry. Certified Professionals are also experts in forensic audits in the banking industry, litigation support, and investigative accounting.
Certified Bank Forensic Accountant is a one-of-a-kind qualification that provides numerous advantages to hopefuls. Indiaforensic manages the Certified Bank Forensic Accountant Program. It is a prominent certification in the field of Financial Crimes.
Aspirants who pass the examination with flying colors will be awarded the title of Certified Bank Forensic Accountant. As a result, this course is comprehensive, covering all facets of a bank fraud investigation from beginning to end.
Module classification and Coverage
The CBFA program is divided into five sections.
The first module is an overview of forensic accounting. The content of the modules is set in the context of Indian audit standards.
The second module focuses on failures and scams in the BFSI sector. The goal is to look back in time to uncover the causes of fraud, other forms of management, and employee abuse.
This module goes over the investigation procedure.  Students also learn about the various components of a financial investigation.
The fourth module goes a step further by covering advanced investigative tactics. It helps to correctly detect dishonesty and grasp a subject's intentions and rationalization for committing a financial crime. It also covers advanced studies of investigative questioning and human behavior analysis.
The last module focuses on report writing abilities. This topic is based on professional recommendations, judicial decisions, and documented experiences.