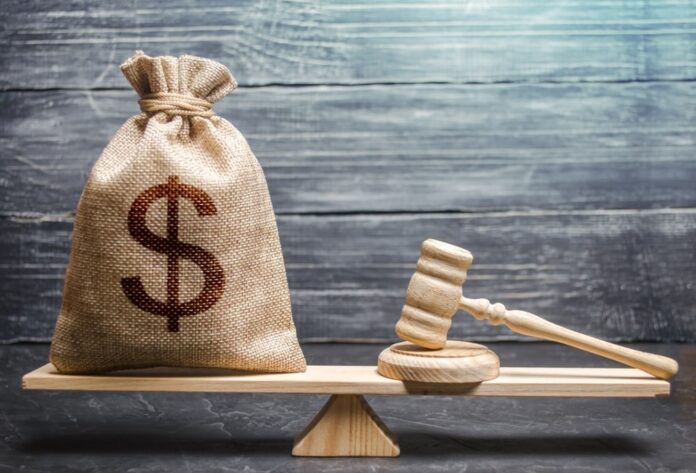 With the development of technology, access to financial instruments becomes easier. Although this has made our lives easier, it has created various opportunities for criminals. Gaps in emerging industries such as the crypto industry create major financial crime risks.
Moreover, when we look at the total AML penalties in recent years, we observe an increase in the total penalty amount. Failures in the compliance processes of financial institutions cause them to face heavy fines. While the AML penalties given in 2018 were approximately $ 4 billion, the AML penalties given in 2019 increased by approximately 2 times to approximately $ 8 billion. When we examine some of the data announced in 2020, we see that the AML penalties given in the first half of 2020 are close to 6 billion dollars. Thus, Ssome of the reasons for the AML fines are due to deficiencies in the "Know Your Customer", "Enhanced Due Diligence", "Customer Due Diligence" and "Monitoring Suspicious Transactions" procedures.
Sri Lanka 
Sri Lanka's Financial Intelligence Unit fined two banks and three finance companies for violating anti-money laundering obligations. According to the FIU's statements, the reasons for the penalties include violations of the norms related to Politically Exposed Persons (PEPs) and sanction screening and implementation of customer due diligence procedures.
Lithuania
The Financial and Capital Market Commission is a public body that oversees financial institutions in Lithuania. FCMC fined Signet Bank of Latvia 906,610 Euro for violating anti-money laundering and anti-terrorism financing (AML) regulatory requirements. Hence, the reasons for the fines include the Bank's inadequate internal control system, customer-based risks and violations and deficiencies regarding risk management.
New York 
The New York State Department of Financial Services (DFS) imposed penalties on Deutsche Bank AG, the New York branch and Deutsche Bank Trust Company America for AML compliance failures as well as correspondent banking relationships with Danske Bank Estonia and FBME Bank. Deutsche Bank faced a penalty of $ 216.1 million as a result of this decision.
Sweden
The Swedish Financial Supervisory Authority (FSA) fined SEK 1 billion (the US $ 107 million) for failing to provide adequate anti-money laundering (AML) measures at its subsidiaries in the Baltic countries of Sweden's SEB bank. The Swedish Financial Inspection started to examine the SEB in 2015 in coordination with officials in Estonia, Latvia and Lithuania. The investigation was completed in 2019 and showed that "SEB's subsidiaries in the Baltic are exposed to a high risk of money laundering".
UK
The UK's financial regulator, the Financial Conduct Authority (FCA), fined the Commerzbank London branch £ 37.8 million for violations of AML controls. The FCA said in a statement that the violations stemming from Commerzbank pose great financial crime risks and damage the stability and integrity of the financial system in the UK.
As a result of FCA's audits, Commerzbank London detects three major failures, including the failure of periodic due diligence on its customers. According to FCA's audit report, the bank was also found to be insufficient in the control procedures of money laundering risks in customer transactions. Also, FCA found that the bank did not have adequate risk management systems.
Hongkong
Hong Kong's Securities and Futures Commission (SFC) imposed a $ 25.2 million fine on Guotai Junan Securities (Hong Kong) Limited for violations of anti-money laundering processes. The reasons for the AML penalty include the failure to regularly monitor customer transactions and delays in reporting processes.
China
The Chinese unit of European banking giant BNP Paribas  fined 2.7 million yuan ($378.200).It  failed to properly verify customer identification. As well as report significant and suspicious transactions by the Chinese central bank. AML penalties in China  not limited to this. The Chinese Central Bank recently fined China Minsheng Banking Corp. 23.6 million yuan and China Everbright Bank 18.2 million yuan for failing to ensure AML compliance. And, Brokerage Huatai Securities Co. Ltd. it fined 10.1 million yuan for similar AML violations.
Kenya
KCB Group, Equity, Co-op Bank Kenya, StanChart Kenya and Diamond Trust are 5 banks that faced AML fines. Five commercial bank operated in Kenya fined $3.75 million having disruption in AML complaince process. In addition, 5 banks  fined $ 4 million in Kenya in 2018 for not reporting suspicious transactions.
Sweden
Since, Swedbank AB suffered serious deficiencies in the management of money laundering risk in its Baltic operations. Swedish Finansinspektionen (FI) therefore issued a warning to Swedbank AB. It  decided to impose an administrative fine of SEK 4 billion. Swedish investigation concludes Swedbank AB has major shortcomings in the management of anti-money laundering measures in Baltic subsidiaries
Australia
Regulators have fined Australian bank Westpac a record of $ 1.3 billion. The court order issued the penalty. It charged 23 Million last year.  Reasons for the penalty include Westpac's violation of AML and CTF rules. It failed to implement effective transaction monitoring programs. Thus failed to submit IFTI reports to Austrac, and failure to implement advanced customer due diligence on suspicious transactions.