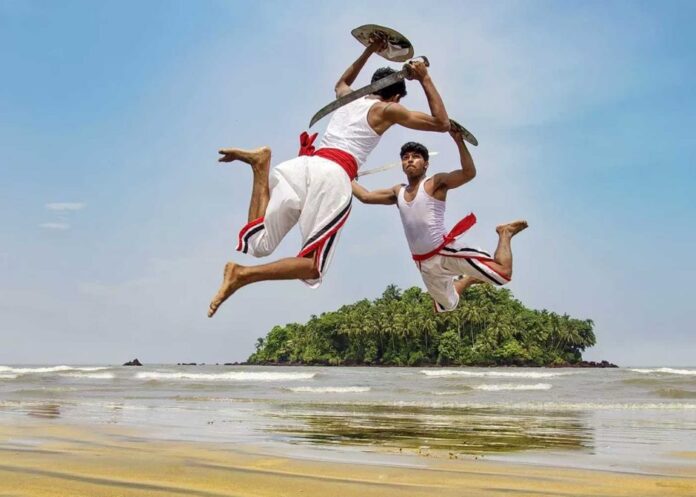 Kalaripayattu
Kalaripayattu, also known as Kalari, is an ancient form of martial arts that holds its root in Kerala. The word Kalari literally means the practice in the arts of the battlefield. Owing to its long-standing history, it has a distinguished place for martial artists.
Those students who practice the Kalaripayattu training daily can usually complete the syllabus of the basic level in about three months. Every student who wishes to start practicing Kalari attends an initiation with Guruji. The student may then observe some classes and afterward learn the basic salutations that are performed each session.
What are the types of Kalaripayattu ?
Traditionally, this game includes two forms:
the northern style or Vadakkan Kalari,
and the southern style or Thekkan Kalari.
Over time, a new pattern has also gained recognition, called the primary method or Madhya Kalari, which aims at combing the elements of both styles.
How is the game played?
Why is Kalari popular?
It gained quick popularity because it uniquely combined defense techniques, dance, yoga and healing systems. No other form of game can offer so much in one event.
Since the art aims to build the character of the student, physical practice is not enough. The student must train the body and mind together as part of his spiritual progress.
Chinese Martial Arts
Kalaripayattu was taken to China by the ancient Buddhist Monk Bodhidharma and hence is also considered as the predecessor of the Chinese Martial arts.
But in-spite of being such an old type of sports. The ancient art is trying to stay alive, gasping for breath in this modern era.