Table Tennis Tournaments are one of the interesting tournaments to watch. It is becoming a game of Skill and Strength. Primarily, the game looks as if two players are revolving around the table and passing the ball to each other. However, at an elite level, a table tennis professional player requires speed, agility, incredible hand eye co-ordination and reflexes, stamina. These are the attributes that any other athlete need to play a demanding sport.
Athletes in Table Tennis
Athletes are typically considered as strong and healthy players, but the so called softer looking game of ping pong is transforming itself to the game of strength and stamina.
So contrary to the opinion some form based on playing casually themselves table tennis actually requires skills and attributes comparable to other sports that are automatically viewed as real sport.
Have you ever seen a professional table tennis player in 2020?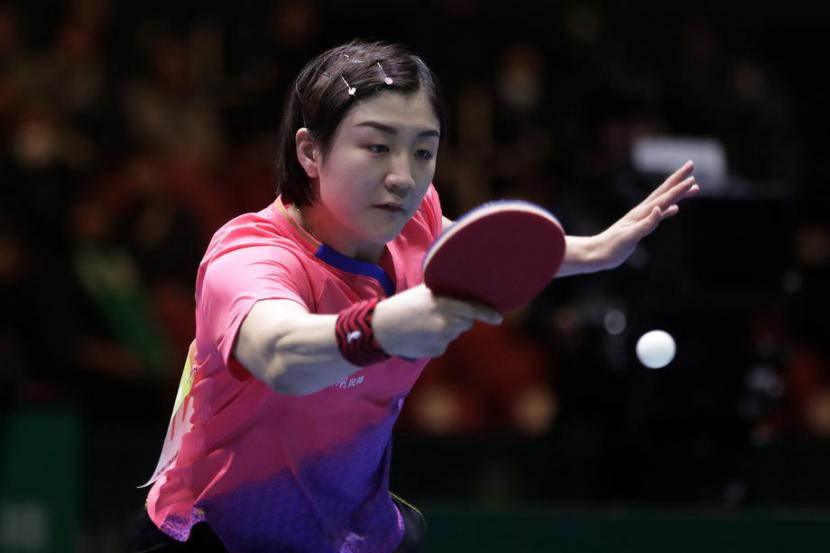 Look at her. She is Cheng Meng. Women's world Champion. She is a sight to behold. In fact she look much like a track and field athlete. Most of the table tennis players are strong these days. They have powerful well built legs, strong core muscles and a lightly muscular flexible and strong upper body.
In fact experiments to measure the athletic ability show that their oxygen output and endurance is at par with that of cyclists. They are the athletes who win the table tennis tournaments.
Its a known fact that the Table Tennis players can sprint as fast as an international sprinter over the first 100 meters. Also they have incredible hand eye co-ordination and reflexes that are second to none.
In fact mastering the basic strokes can take years. Most amateurs would struggle to get one in ten serves back from a professional simply because of the skull technique and spin that goes into mastering a serve. All you have to do is watch an elite level match to see what athleticism is required.
Also the ITTF has recently found that table tennis has outdone volleyball as the most federated sport on the planet. In China, where Table Tennis players are rock-stars, an active 20 million players are playing this game in organized clubs. This is in addition to the estimated 300 million players or hobby players who play for recreation or semi seriously.
In Africa ,Europe and parts of South America it is far more popular. In the region the viewership concerned. The population attributed on the same.
Conclusion
The players at the top can also earn millions as is reflective of a real sport. It is also one of the most watched sports in the world. International Table Tennis Federation is taking lot of efforts to popularize the sport across the world.
Globally, there are two tiers of the world championship- the World Tour consisting of 6 events and the World Tour Platinum consisting of another 6 events which feed into the end of the year Grand Finals. Eligibility to compete in a World Tour event stems from competing at International Open tournaments which earn the players grand Prix points in addition to the the decent prize money.