What table tennis is for China, football is for Brazil or cricket to India, badminton has been to Indonesia. Indonesia has produced not only winners or champions but also the badminton legends. Included as a medal event in the Olympics in 1992, badminton has emerged as the boon for Indonesia. Sports world realized the dominance of Indonesia in Olympics.
Susi Susanti won the first ever Olympic Gold Medal in Badminton writing the history. Alan Budi Kusuma won against Ardi Wiranta from Indonesia itself. They walked away with two gold and one silver in the first ever olympic event in badminton. Only when they returned home, where they were greeted by huge crowds, did they understand how much their victories had meant to the country.
They have since taken on the task of molding the country's next generation of champions.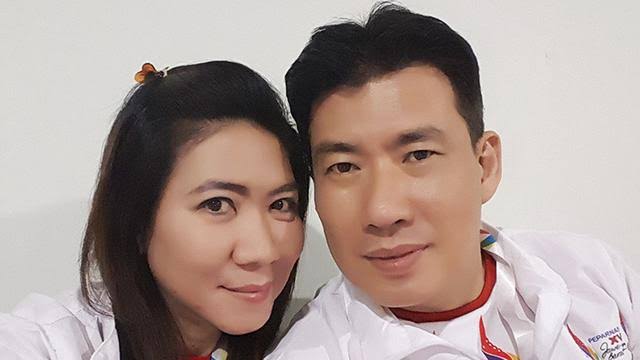 Alan Budikusuma and Susi Susanti won the 1992 Gold Medals for their country and now they are at par with God for the Indonesian citizens. It is one of the most successful sporting couple in the Indonesian history. They created the history. Their era regarded as the Golden era for Indonesia.
But Even before Alan Budikusuma won gold at Barcelona, Indonesian badminton brimmed with variety and innovation. Here in the #sportingmemories we will introduce you to some Indonesian Legends.
Ardy Wiranta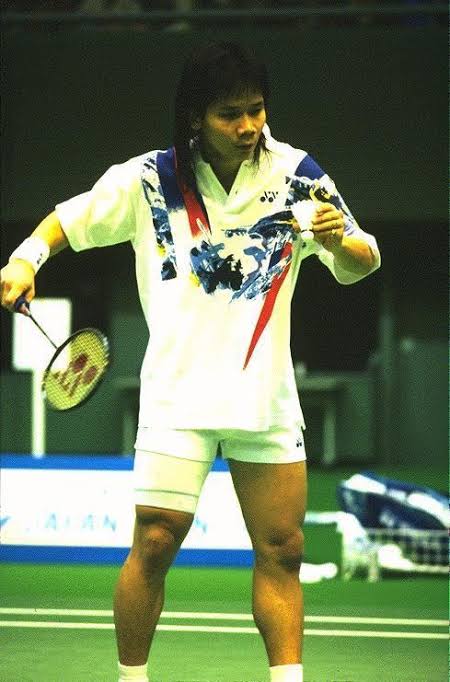 Though he lost the fight for the olympic gold medal with his country man, he was a legendary player and a world champion in 1991, just a year before Olympics. He won World Junior Championships in 1987 in the boys' singles and mixed doubles event partnered with Susi Susanti.
Icuk Sugiarto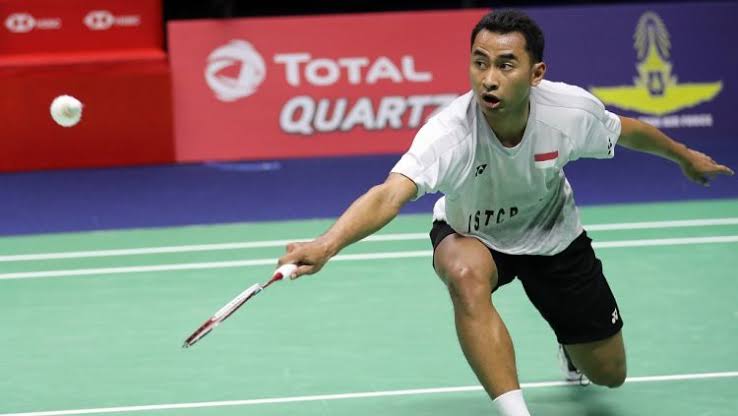 Icuk Sugiarto who won the Asiad gold medal in 1982 in doubles, was in fact a singles world champ who could endlessly rally and tatter out an opponent.
Harianto Arbi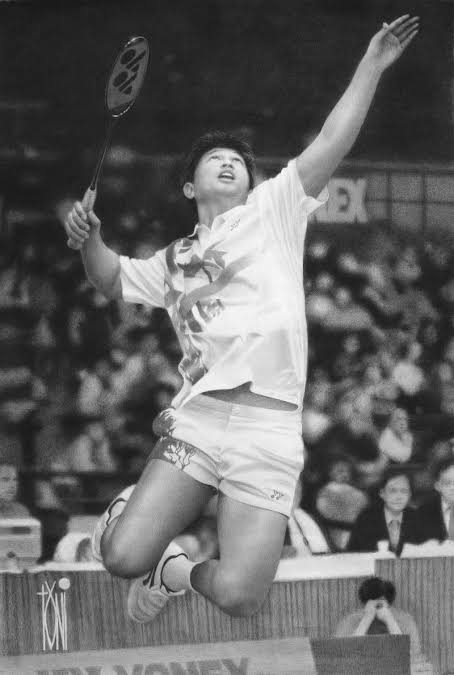 Hariyanto Arbi's name is amongst the the world's top most ranked players of the '90s and holds the All-England Badminton Championships singles' titles of 1993 and 1994.
Playing alongside globally acknowledged names such as Ardy Wiranata and Joko Suprianto, Arbi was also part of the Indonesian title wins of the '94, '96 and '98 Thomas cup. Added to this, he also claimed the Indian Open title against Pullela Gopichand in 1997.
Taufik Hidayat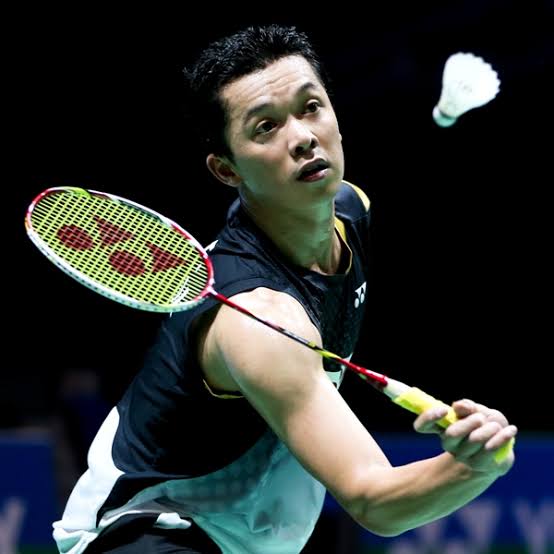 Taufik Hidayat is Athens Olympic winner. He is a former World and Olympic champion in the men's singles. He has also won the Indonesia Open six times (1999, 2000, 2002, 2003, 2004 and 2006).
Ricky and Rexy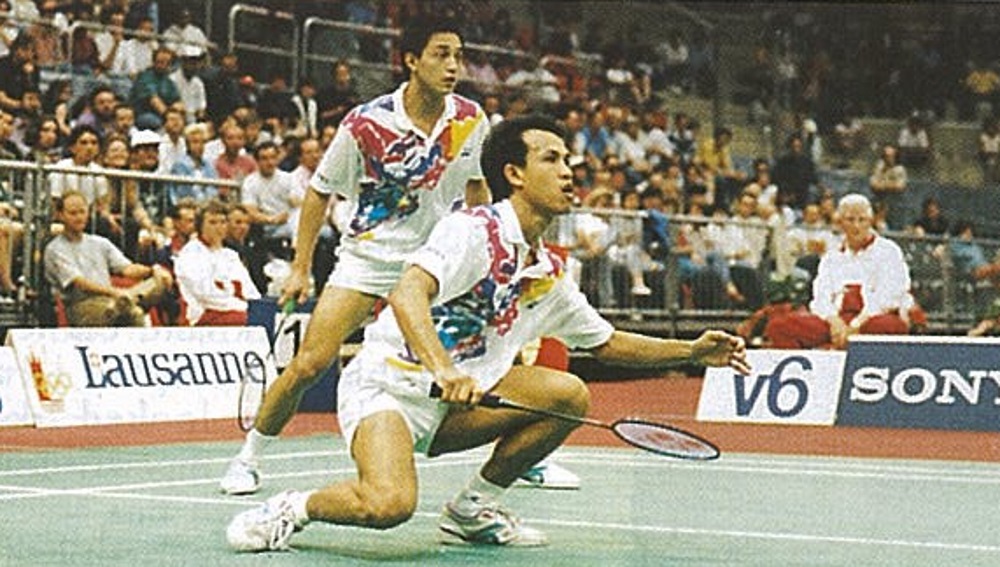 Ricky Subagja and Rexy Mainaky were darlings of the crowds as they extended Indonesia's dominance in the world. They are rather remembered for exchanging the racquets in the match during the rally.
Ferry Sonneville
Ferry Sonneville was one of the first to see two shades of the fan's love in Indonesia: they worshipped him when he led them to three Thomas Cup titles in 1958,61 and 64 but was roundly booed after the defeat of Indonesia against Malaysia.
Rudy Hartono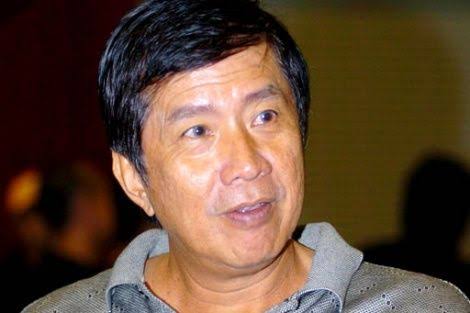 Rudy Hartono was Indonesia's greatest legend—adored to bits as he swept titles and played like a dream, even as doubles players with their innumerable combinations took the sport to dizzying levels. He won the men's singles title at the prestigious All-England Championship eight times, seven times consecutively and at World Championship in 1980.
Badminton has now become the part of national identity of Indonesia. They could not win a medal in any other sports but Badminton brought them to the world map of sports. Today, Indonesian players not only train their countrymen but are occupying the positions as coach in many other asian countries.