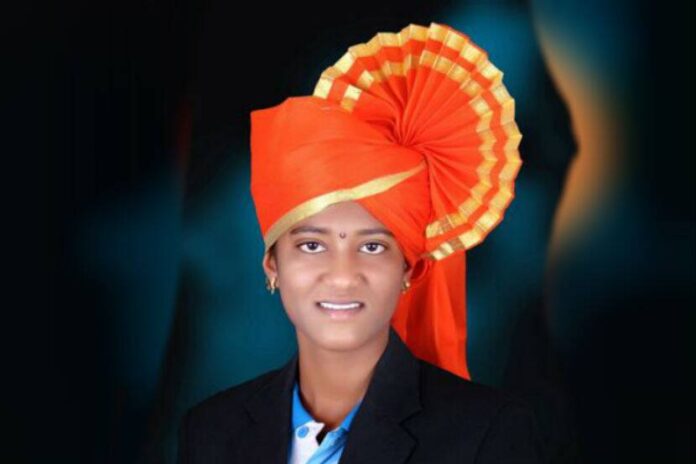 Kho Kho has been an inspiring game for Indians. It might enter into the ultimate leagues soon with more than 8 countries representing the teams in the leagues. It is expected that Kho Kho leagues would provide a livelihood to the players. But kho kho is one such game which is loved in rural areas beyond money. They play the game without any expectations. They play this game for mental satisfaction. We can not ignore the contribution of those heroes who made this sport so big.
In the last part of the series on Kho Kho players we covered the story of Siddharth Patwardhan, a least known kho kho hero from early nineties who is now a successful research scientist in United Kingdom. But every story is not the same.
Today's story is about Sarika Kale from a small village of Osmanabad District, who struggled too much to earn her position in Kho kho.
From a poor family to National Kho Kho team Captain
Her struggle to reach the pinnacle is astounding. She was from a poor family that she could not get enough food. She is termed as the athlete without nourishment. Some times she just ate noodles in the dinner and some times she even had to skip one meal to manage her finances. It's a story  about her will and determination.
Osmanabad was always considered to be a one of the most poor cities in the state. There are no employments, no businesses and a land locked state with only government offices. Even agriculture is neglected as even the rains are not regular. Her family was even poorer. Her father had no job but was often seen under the influence of alcohol. He was never in favor of the idea of Sarika playing Kho Kho. But her grand mother who received a pension of Rs. 9000 ( $120 a month) stood by her side.
Sarika loved the game so much that she never missed a single practice. In fact, during monsoons, she would force her coach to take the practice. No festivals, celebrations, sickness, or any other thing came in the way of Kho Kho for this schoolgirl.
She had a passion for Kho Kho an Indian game which is neglected in today's world. She led Indian Kho Kho team as a Captain and won Gold medal for India.
She started playing Kho Kho when she was in 5th standard & then never looked back. She was selected in the Maharashtra team in 2006-07. She was given responsibility as Captain of Team Maharashtra in 2010-11. Sarika has played 20 nationals including Federation & Association National Championships. In those nationals she has won 12 Gold, 4 Silver & 4 Bronze medals.
Being captain of Indian team
All her hard work paid off when Sarika got picked in Indian Women's Kho Kho team in 2015-16. Sarika was captain of Indian Women's Kho Kho team for South Asian Games 2016 held at Guwahati, Assam in Feb 2016. India won the GOLD medal in that tournament. The above video depicts how the game was played in the Semi finals against sri-lanka. Sarika defended her side.
She also led Indian Women's Kho Kho team to a Gold medal in the 3rd Asian Kho Kho championship which was held at Indore, Madhya Pradesh in April 2016. She is just outstanding player. At the time of writing this post she is found to be working for the State Government, which honoured her with the highest state sports award and bestowed a secured job.