The major decentralized metaverse platform Crescendo hold an event for the release of the first-ever Indian book in metaverse 'आजचे स्टार्टअप्स ऊद्याचे यूनिकॅार्न' written by Deepak Shikarpur – an Indian Digital Literacy Activist, Author of 45 books, Career Counsellor, and IT Entrepreneur. This is the second book in the world to be published on metaverse only after Nina Xiang's Parallel Metaverses.
This event was a historical event as this was the first event of book publication in Metaverse created by an Indian company. Crescendo is a venture of Atul Kaluskar and Vishal Jadhav. On the occasion of this book launch Atul Said "With the rising popularity of metaverse, Crescendo is now embracing the concept by holding virtual client meets, product launch events, developer conferences, and more inside their platform".
What is Metaverse?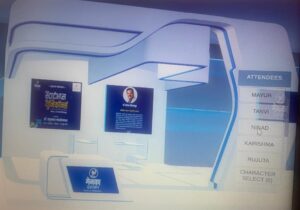 Metaverse is the integrated network of 3D virtual worlds focused on social connection. The metaverse is the next gigantic opportunity for investors, entrepreneurs, creators, and businesses to tap into the biggest revolution of digital technology that we have ever seen. The term "metaverse" originated in the 1992 science fiction novel Snow Crash. 
Dr. Raghunath Mashelkar graced the event as the Chief Guest.
Three years into the Covid pandemic, authors needed to find new ways to connect with readers and metaverse could be the next practice. On this occasion, Dr. Raghunath Mashelkar emphasized the importance of the next practices over the best practices. Every year Mashelkar Foundation felicitates innovators on the criteria for next practices.
About the Book in Metaverse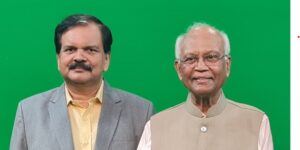 Deepak Shikarpur's book launch is the first book launch event in India to be held inside the metaverse, featuring a virtual author meet-up. All the books of Deepak Shikarpur are available on his website for review and purchase. आजचे स्टार्टअप्स ऊद्याचे यूनिकॅार्न book features 12 Entrepreneurs. According to the Author, all these businesses can be the future Unicorns. Interestingly, Riskpro is India's leading edtech company which imparts training on risk, governance, and compliance-related topics. This company was founded by CA Mayur Joshi in 2008.
Who is Mayur Joshi?
Mayur Joshi was featured in this book as one of the startup founders. CA Mayur Joshi is one of the country's first qualified fraud examiners and forensic accountants. He played a key role in creating awareness about forensic accounting in India. When Indiaforensic was started in the year 2006, forensic accounting was in a nascent stage. Mayur has written 8 books on the subject of forensic accounting, banking frauds, money laundering etc.
He is one of the best in the world when it comes to investigating frauds and scams. Mayur is termed India's forensic accounting pioneer. He has produced several books and research articles on forensic accounting. As the promoter of Indiaforensic, he also taught forensic accounting to hundreds of pupils. Satyam Accounting fraud probe was one of the largest forensic audit operations in India in 2009. Riskpro, the company he founded, has so far unearthed frauds worth at least Rs 25,000 Crores.
This book is published by Menaka Publication, Division of Media Next. Some of the Businesses mentioned in this book are Appcart, Fideltech, Riskpro, Nextgen CFO, Quantesla, Repos Energy, Rachana Ranade, Rudra Solutions, and Spring Technologies to name a few.
Readers can order the book now from Amazon India.